ICEDS 2022
2022 3rd International Conference on Education Development and Studies (ICEDS 2022)
Online | March 09-11, 2022
The conference proceedings of ICEDS 2022 has been included into ACM Digital Library.
The conference proceedings of ICEDS 2022 has been indexed by Ei Compendex and Scopus.
The 2022 3rd International Conference on Education Development and Studies (ICEDS 2022) held online during March 09-11, 2022. The conference is prepared for full on-site presence in Hawii, USA. However, as coronavirus restrictions, it is turned into the fully online mode, with virtual session rooms and facilities for online presentation of talks, so that the attendees had an experience very close to the real conference.
Group Photo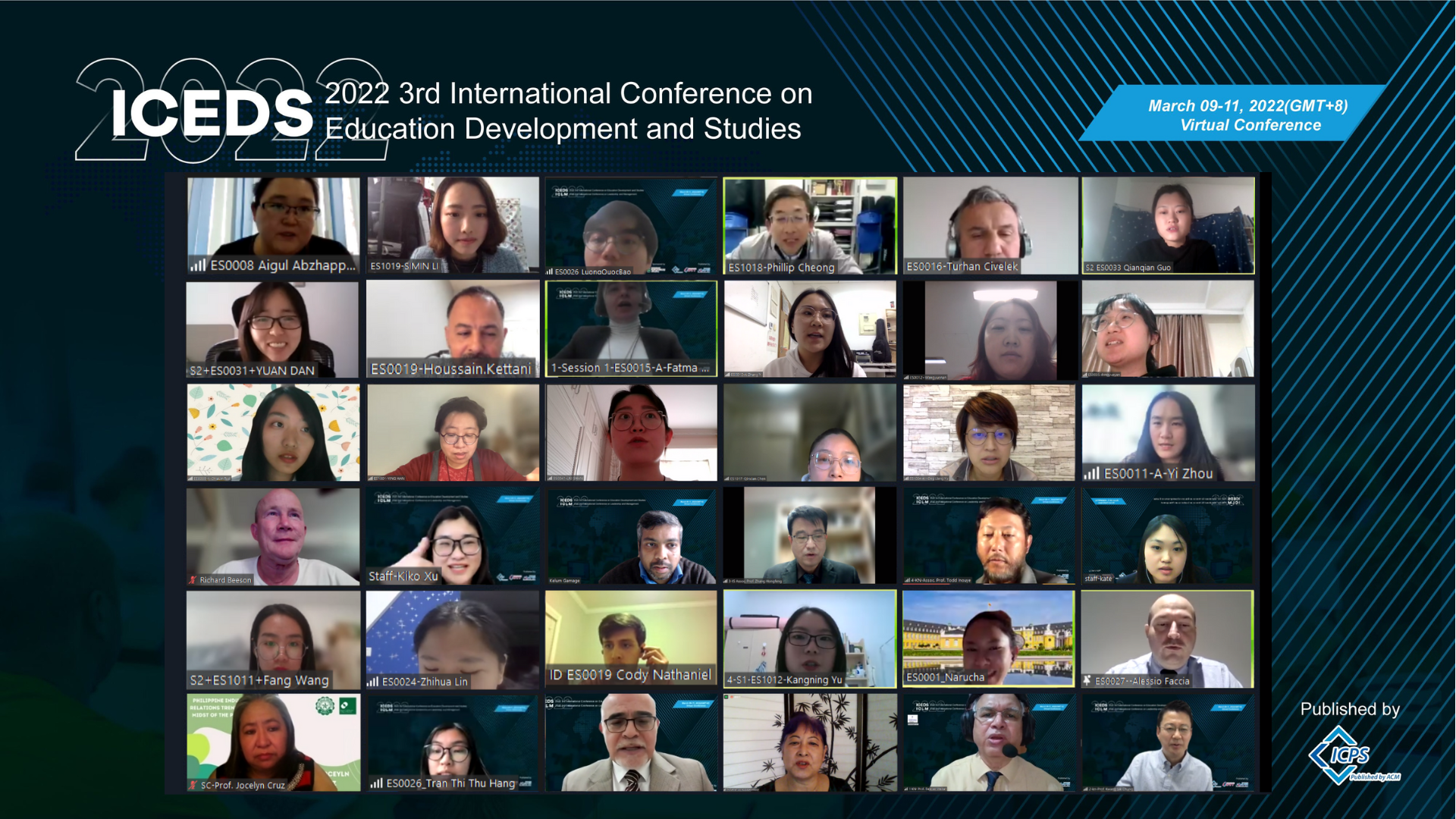 The final program included five honorable keynote and invited speakers delivered speeches, they are Prof. Joy Kutaka-Kennedy of National University, USA, Prof. Deepak L. Waikar of EduEnergy Singapore, Singapore and Prof. Kwang Sik Chung of Korea National Open University, Korea, Assoc. Prof. Dr. Todd Inouye of University of Hawaii at Hilo, USA and Assoc. Prof. Kelum Gamage of University of Glasgow, UK. One invited speaker: Assoc. Prof. Hongfeng Zhang and Macao Polytechnic Institute, China and three technical sessions. Each session was chaired by well established researcher. The best presentation was selected from, and the award was presented in the awards ceremony.
Prof. Joy Kutaka-Kennedy
National University, USA

Prof. Kwang Sik Chung
Korea National Open University, Korea

Prof. Deepak L. Waikar
EduEnergy Singapore, Singapore

Assoc. Prof. Dr. Todd Inouye
University of Hawaii at Hilo, USA

Assoc. Prof. Hongfeng Zhang
Macao Polytechnic Institute, China
Session Group Photo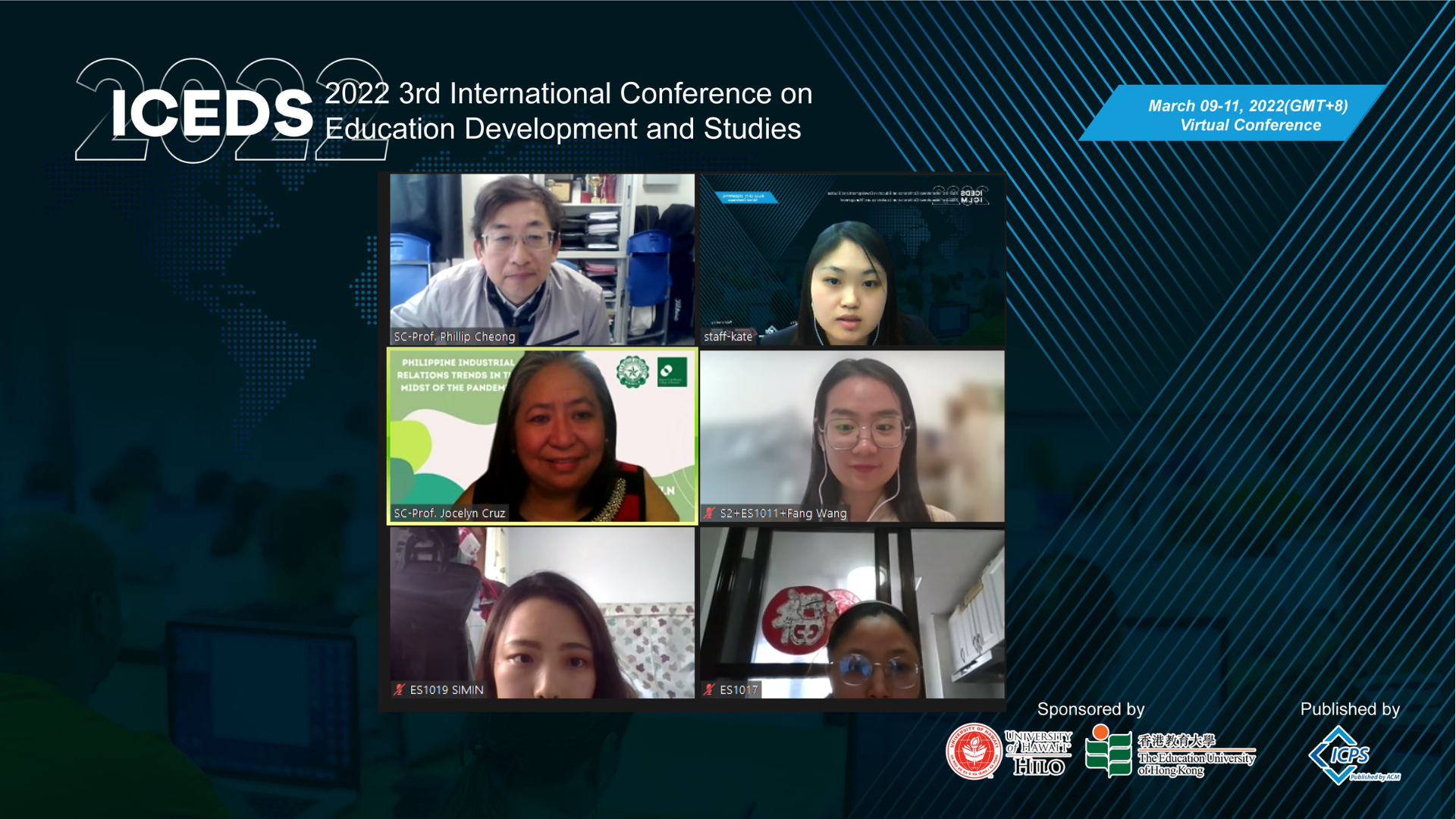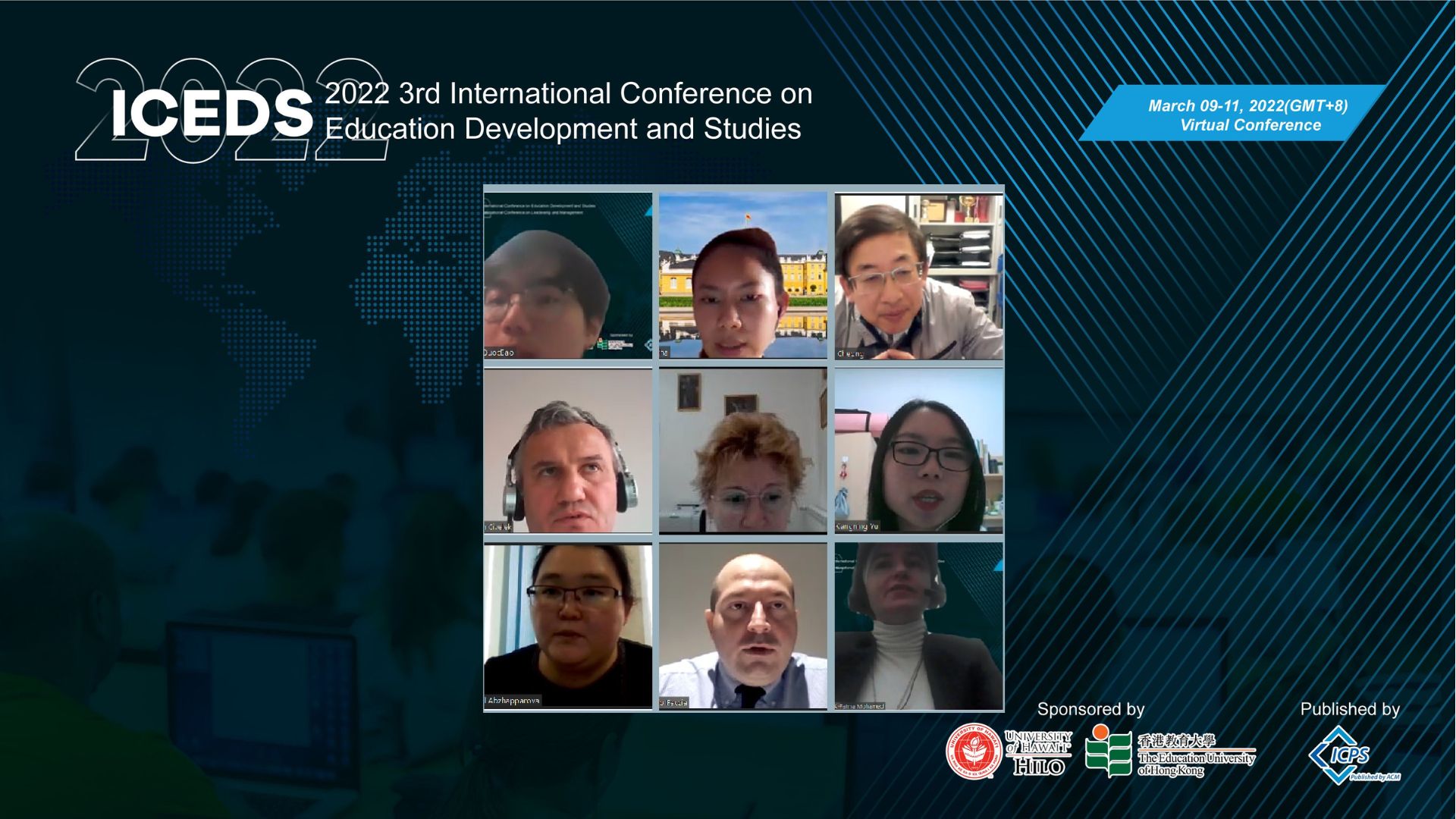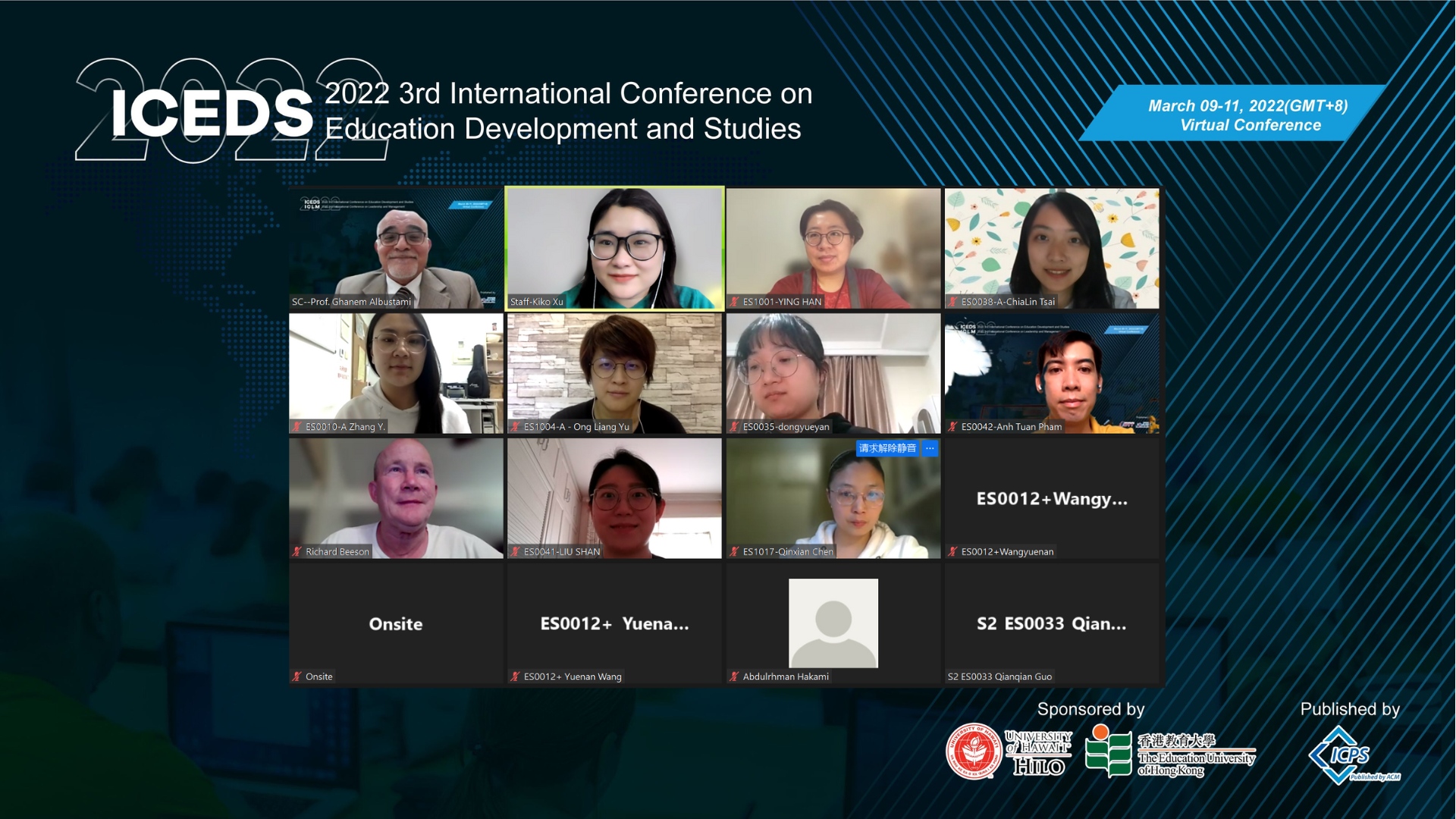 Best Paper Awards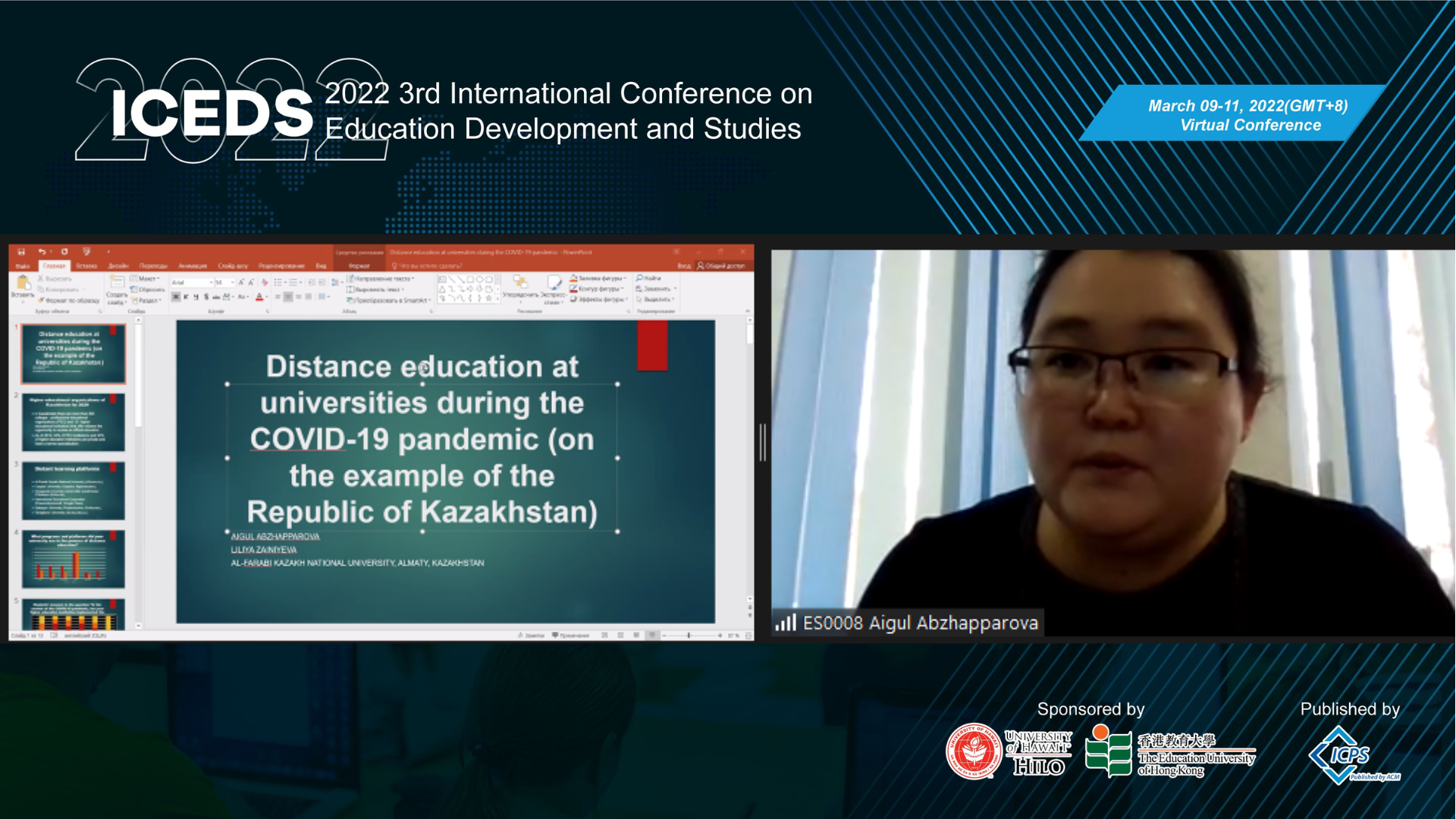 Session 1: Educational Informatization and Online Learning
Distance education at universities during the COVID-19 pandemic (on the example of the Republic of Kazakhstan)
Paper ID: ES0008 Presenter: Aigul Abzhapparova
Al-Farabi Kazakh National University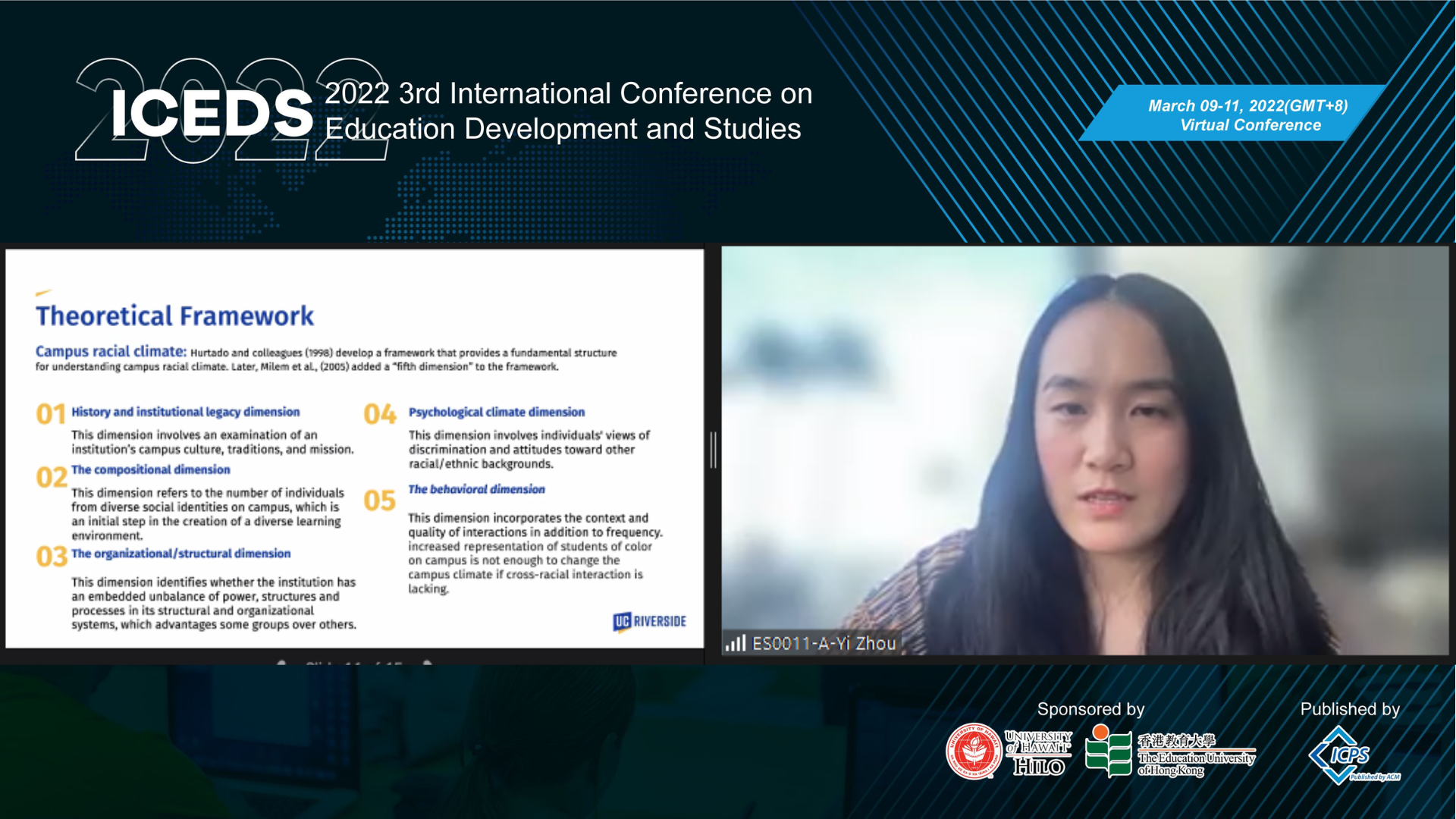 Session 2: Subject Education, Educational Statistics and Literature Review on Education
Asian International Students' Experience of Racial Microaggressions in U.S. Universities
Paper ID: ES0011-A Presenter: Yi Zhou
University of California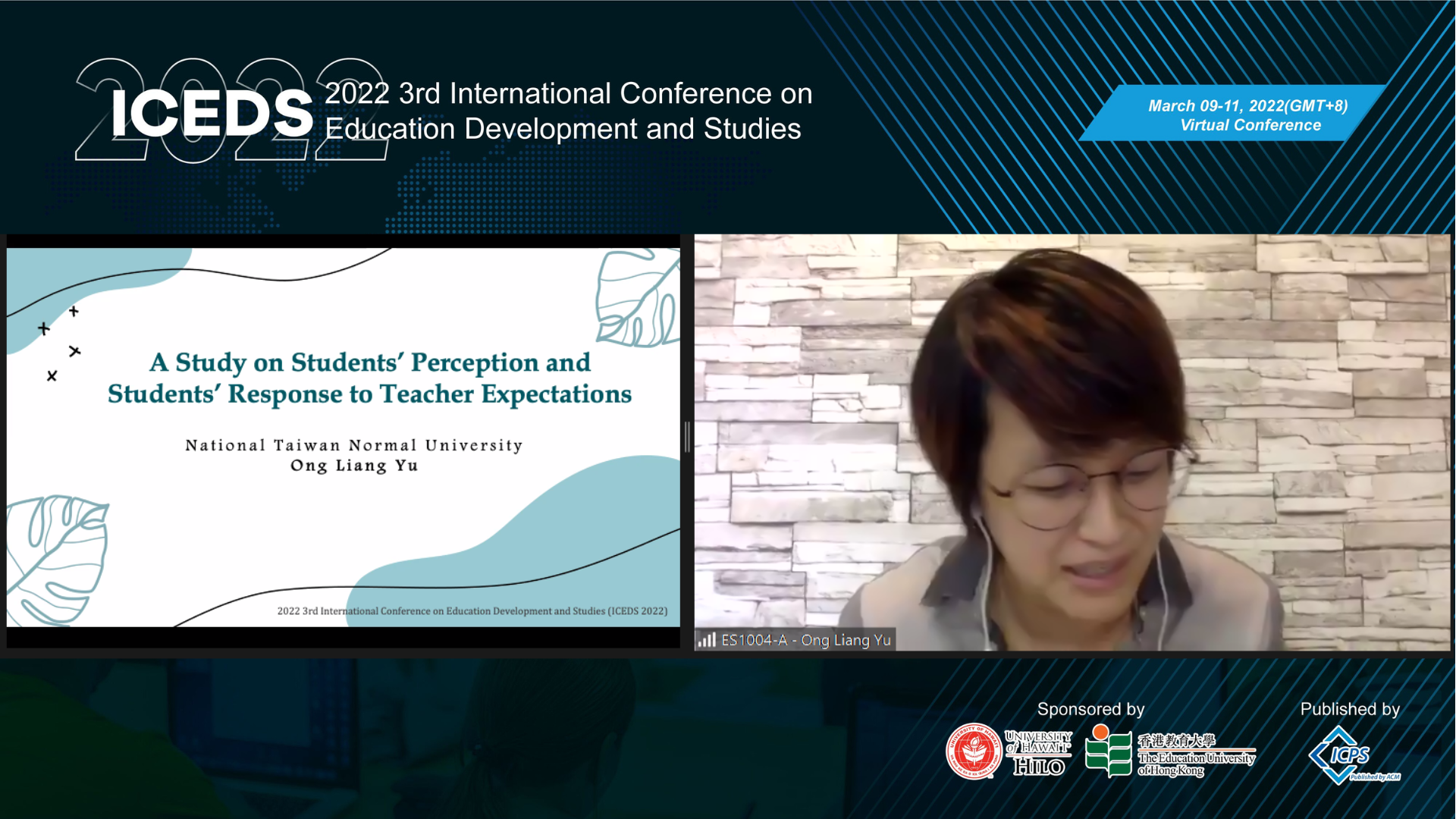 S3: Educational management, Psychology and Behavioral Science
A Study on Students' Perception and Students' Response to Teacher Expectation
Paper ID: ES1004-A Presenter: Liang Yu Ong
National Taiwan Normal University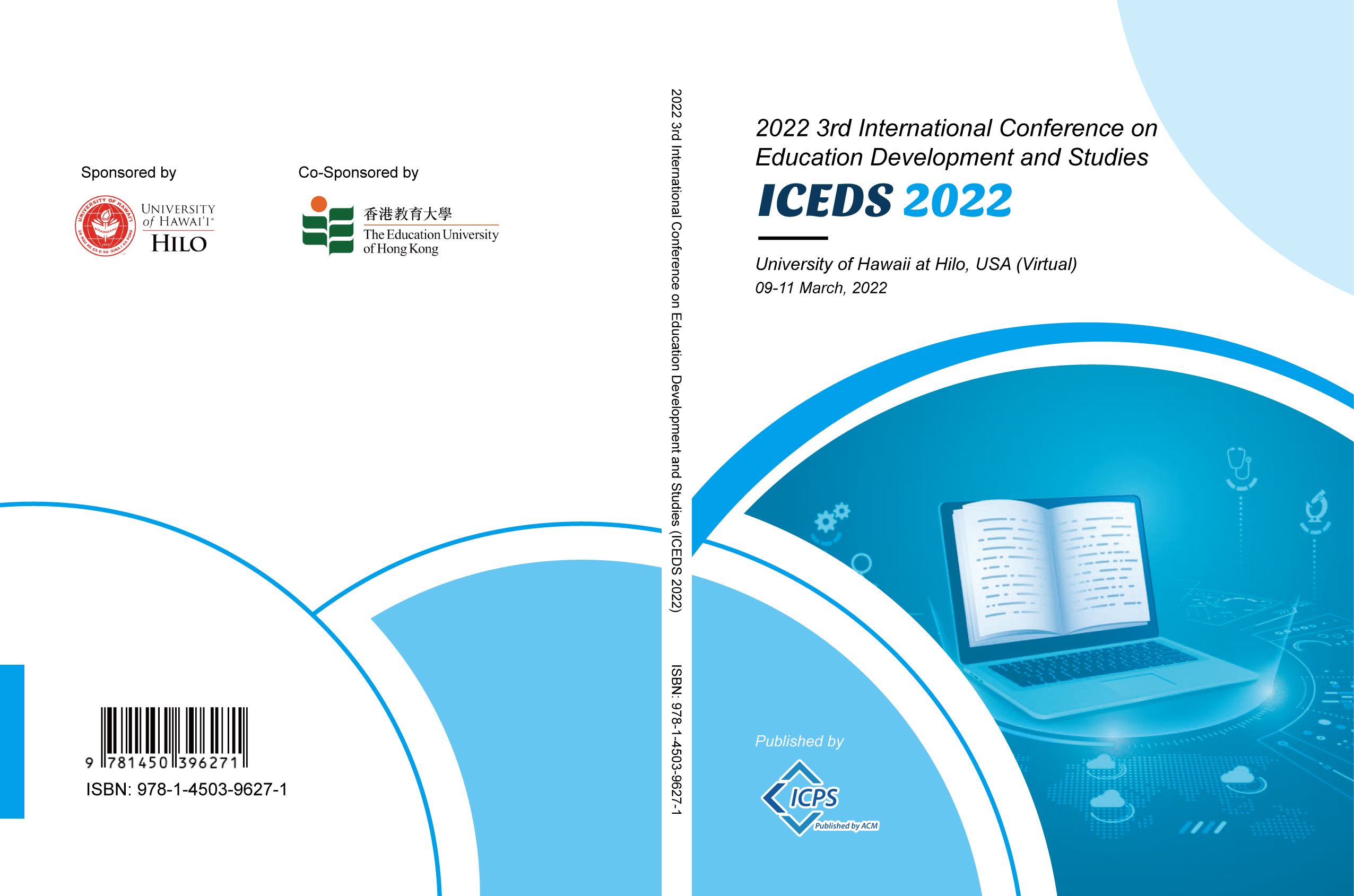 Indexed by Ei Compedex
Indexed by Scopus